Chiropractor James Salmi D.C.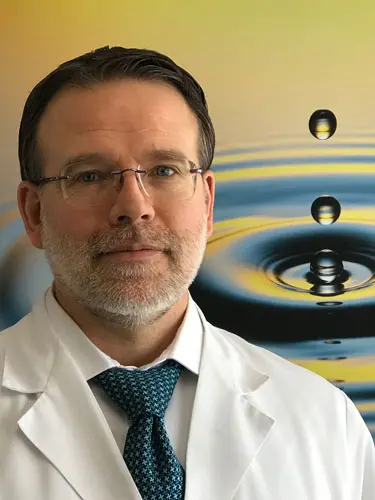 James Salmi is a Parkland chiropractor who has been serving the Parkland / Spanaway areas in WA for 20 years.
Acts Chiropractic Center offers our patients the convenience of complete wellness care at one location central to people who live in Parkland, Spanaway and surrounding areas with the latest techniques and technology. Our patients range from young children to the elderly, because generally, everyone can be helped by natural and holistic chiropractic care. Located just steps away from Pacific Lutheran University (PLU) and convenietly located off of 5-12 on Pacific Avenue. We also proudly serve many students and faculty and provide convenient times available for those with busy schedules.
As a chiropractic office we concentrate on the spine and nervous system, reducing any disturbance in the nerve pathways with gentle spinal adjustments, to enhance nerve
control of all the functions in your body. It is the brain and nervous system which control and coordinate the function of every organ, tissue and system. We perform various types of adjustments to correct any mechanical dysfunction in the spine, extremities (arms, legs, shoulders, hands, ankles, etc.) or TMJ. Dr. Salmi has been serving the southern communities of Parkland, Lakewood, and Spanaway residents since 1997, specializing in Advanced Activator Methods, a gentle and precise way to treat patients with no twisting or popping. This method is especially helpful for more difficult cases including pre/post-surgical, car accident collisions, job injuries, infants, pregnant women and the elderly. In cases where it may be helpful, we also have licensed massage therapists on staff trained in deep tissue massage, as well as traction therapies to alleviate pain, improve function and reduce inflammation.
This whole person approach is why we can get such excellent results. We attempt to restore proper function in the nerve system by reducing mechanical problems in the spine and joints to alleviate pain, inflammation and aid your body's biochemistry (without drugs) through diet and nutrients when necessary. If this safe and effective, holistic approach makes sense to you, call us. First, make a commitment to yourself, then call to make an appointment. If we can help you, we'll tell you. If we can't, we'll tell you where you need to go. If you live in the Spanaway, Parkland, or Parkland area, there is no better time or place to start getting your health back on track!
If you have any questions about our chiropractor or live in the Parkland, Parkland, Spanaway, area or would like to learn more about chiropractic care at Acts Chiropractic Center, please call us at 253-535-6677 today!
Undergraduate Training
University of New York- Regents (Bachelor of Science Degree- Magna Cum Laude)
University of Portland- Concordia (Major- Health Sciences/Pre-Med)
Pierce Community College (Biological Sciences)
Columbia Basin Community College (Associate Degree in Arts and Science - Cum Laude)
Professional Education
Life Chiropractic College- West (Doctorate of Chiropractic Degree- Magna Cum Laude) 4400+ academic hours in anatomy, systemic physiology, neurology, orthopedics, nutrition, pathology, radiology, biochemistry, toxicology, diagnosis, embryology, biomechanics, pediatrics, obstetrics and gynecology and multiple advanced spinal adjusting techniques.
National Board Accreditation
Successfully completed the most modern and advanced National Board Examinations allowing licensure almost anywhere in the world (WA State requires only Parts I & II):
National Boards- Part I
National Boards- Part I
National Boards- Part III
National Boards- Part IV
Physiotherapy Boards
Washington State Boards
Hawaii State Boards
Research and Development Advanced Proficiency Rated Activator Methods Chiropractic Technique
Advanced, Gentle Spinal Adjusting Techniques
Automobile Accident and Work Injury Specialists
Extensive Spinal Biomechanics Studies on Correlative Nervous System
Dysfunction
Detailed Computerized Spinal Analysis and Interpretation
Foot Orthotics, Personalized 3D Foot Scan
Professional Affiliations
Washington State Chiropractic Association (WSCA)
LeTip of Puget Sound Business Organization- Past Vice President
Advanced Activator Certified in Activator Methods
Monday
10:00am - 6:00pm
---
Tuesday
Closed
---
Wednesday
10:00am - 6:00pm
---
Thursday
1:00pm - 6:00pm
---
Friday
7:00am - 11:00am
---
Saturday
Closed